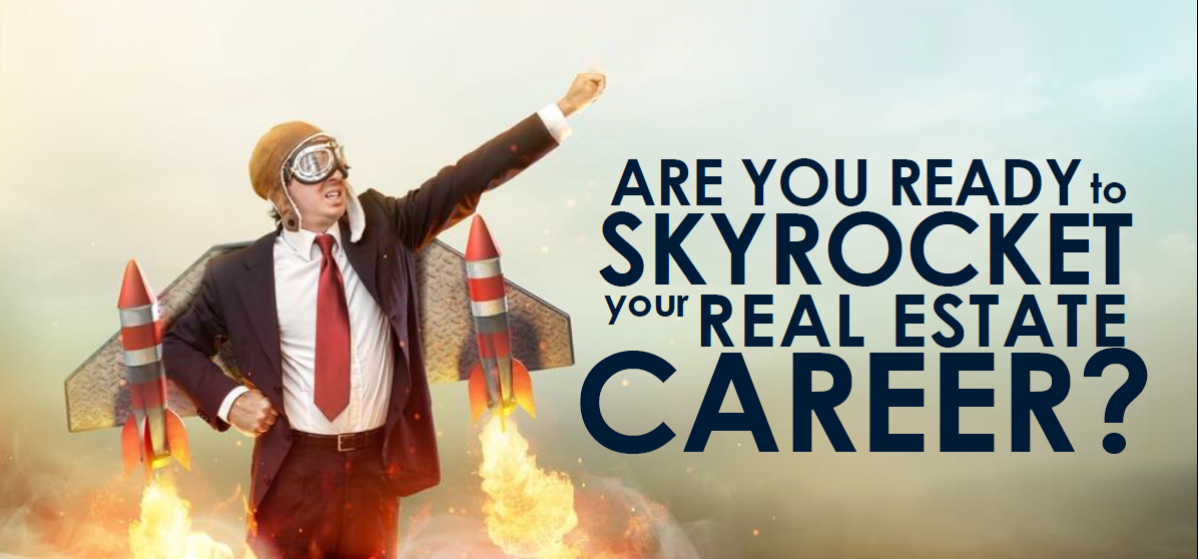 We're looking for ROCKSTAR REALTORS® to join our team!
Why Join The Evolution?
In the competitive business of real estate, every edge you gain on the competition adds dollars to your bottom line.
What will 2% Realty Pro do for you?
Continuous Supply of High Quality Seller Leads. Unlike most brokerages we offer our REALTORS® a steady diet of leads at NO ADDITIONAL COST. Our unique commission model generates hundreds of phone/web based home evaluation requests a year from sellers in the Edmonton area looking to sell and save on commission. With an outrageous conversion rate, over 60% of our leads list their home within 1 year making them some of the best leads in the biz!
2% UNIVERSITY – Training Program. We believe in personalized one-on-one training and not in a group classroom setting like most other brokerages. You will get your own dedicated tutor who is also a Top Producing REALTOR® helping you learn the fundamentals of what it takes to be a ROCKSTAR REALTORS® and get you set up on the right path to success with your business. From the getting started course, or take a break and visit the library to watch a video or read a book, leave campus on a "field trips" with other REALTORS® to learn first-hand what it is like. Move to our advance classes on sales, marketing and social media to help thrust you into the new evolution with learning how to use industry leading technology. Forget about day timers and a bundle of client files, you will become a whiz at operating your business from your mobile devices, digital presentations, signing documents electronically and working remotely. Our university program will give you the confidence and edge you need.
Guaranteed Listings! Our REALTORS® are guaranteed listings right from the moment they walk in the door………Who else can guarantee you that? On average, our REALTORS® carry over 10+ listings each which is one of the highest averages in the industry. As well as closing 3x more deals than the average REALTOR®.
Revolutionary Cloud-Based CRM. A complete system to operate your entire real estate business from to help you be more efficient, save you time and money. It's like having your own virtual assistant and It's all in one place, you can access it from anywhere - from your mobile device or desktop. Manage client files and your database, produce conveyancing reports, keep track of your income, expenses and taxes, develop a business plan, follow up systems to stay in touch with your prospects, leads, current and past clients, schedule your calendar, automated reminders for every aspect of the transaction from deposit delivery to automated payday.
Easy to Sell Commission Model. Wouldn't it be nice to be treated like a ROCKSTAR for a change and to have sellers wanting to hire you and your Brokerage even before you walk in the door? With our simply 2% commission rates, 100% REALTOR® Services and 100% MLS® System Exposure. Selling our business model is EASY!
Ongoing Training and Support. We understand your needs to continually grow as a person and in your business. Wouldn't it be great to have a Top Producing mentor you can reach 24/7 to talk to, meet regularly to go over your business goals with? Impactful training meetings you can attend and dedicated staff to support you daily? WE DO THAT!
Online Resource Center. An exclusive online agent portal with an arsenal of tools as a one stop shop to make your life easy. From up-to-date procedures, marketing materials, forms and almost everything you'll need for your career.
PLUS:
2% Realty Pro agents earn an average net income of $100,000/year!
NO FEES until you sell your first home.
LOW monthly fees, and a commission cap.
2% Realty offers you a professionally designed agent website for FREE.
Professionally designed marketing collateral for FREE
Cutting edge technology training with 95% paperless operations
Your Experience With 2% Realty Pro.
We are a family of REALTORS® working together to provide exceptional service to our clients. Believing in what we do and providing one another with support. No one said being a REALTOR® was easy, we strive to make it as enjoyable as possible with the systems and business model we have created for you along with a fun working almost here to let out your inner ROCKSTAR. You will experience a personalized approached to your career, not just another face with a number. We work together as a collective group to build our businesses while still allowing your individual freedom to be the ROCKSTAR YOU ALWAYS WANTED TO BECOME.
What does a 2% Realty ROCKSTAR REALTOR® look like?
You must hold an ACTIVE Real Estate License or have completed your REAP course.
Excellent customer service skills
Professional
Self motivated and driven
Solid understanding of technology and computer literate
Contact us to learn more or click HERE to apply!