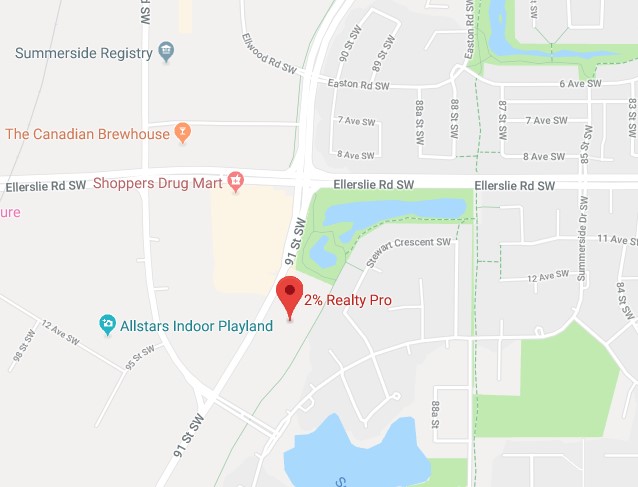 2% Realty Pro
Suite #102, 1253 91 Street SW
Edmonton, AB T6X1E9
Phone:
780.660.0000
Fax:
780.401.3463
Email:
proedmonton@2percentrealty.ca
---
Office Hours of Operation
Monday through Friday: 8:30am - 4:30pm*
*Our REALTORS® individual schedules are not limited to the above times, all of our agents' contact information can be found here.
---
*We are located in Steppes Office Centre, Unit #102, please note there is no 2% Realty signage on the exterior of the building.
---
​Find us on Social Media!